When the small details make a difference
The visionary history of The Chef: from private chef service to catering for jets
In 2012, The Chef's founder, Alex Sánchez, along with his former partner, created a visionary idea in Ibiza: the private chef service for clients renting luxury villas during their vacations. The initiative emerged to meet the demand from clients who sought to enjoy fine dining in the comfort of their temporary homes.
The Chef's service was a resounding success and quickly became an established brand on the island and a reference in the restaurant industry. Satisfied clients began recommending the service to their friends and acquaintances. Over time, Alex expanded his vision to include other gastronomic services, such as catering on boats and for events, which turned The Chef into a growing and diverse company. Eventually, the brand extended its offerings to private jets.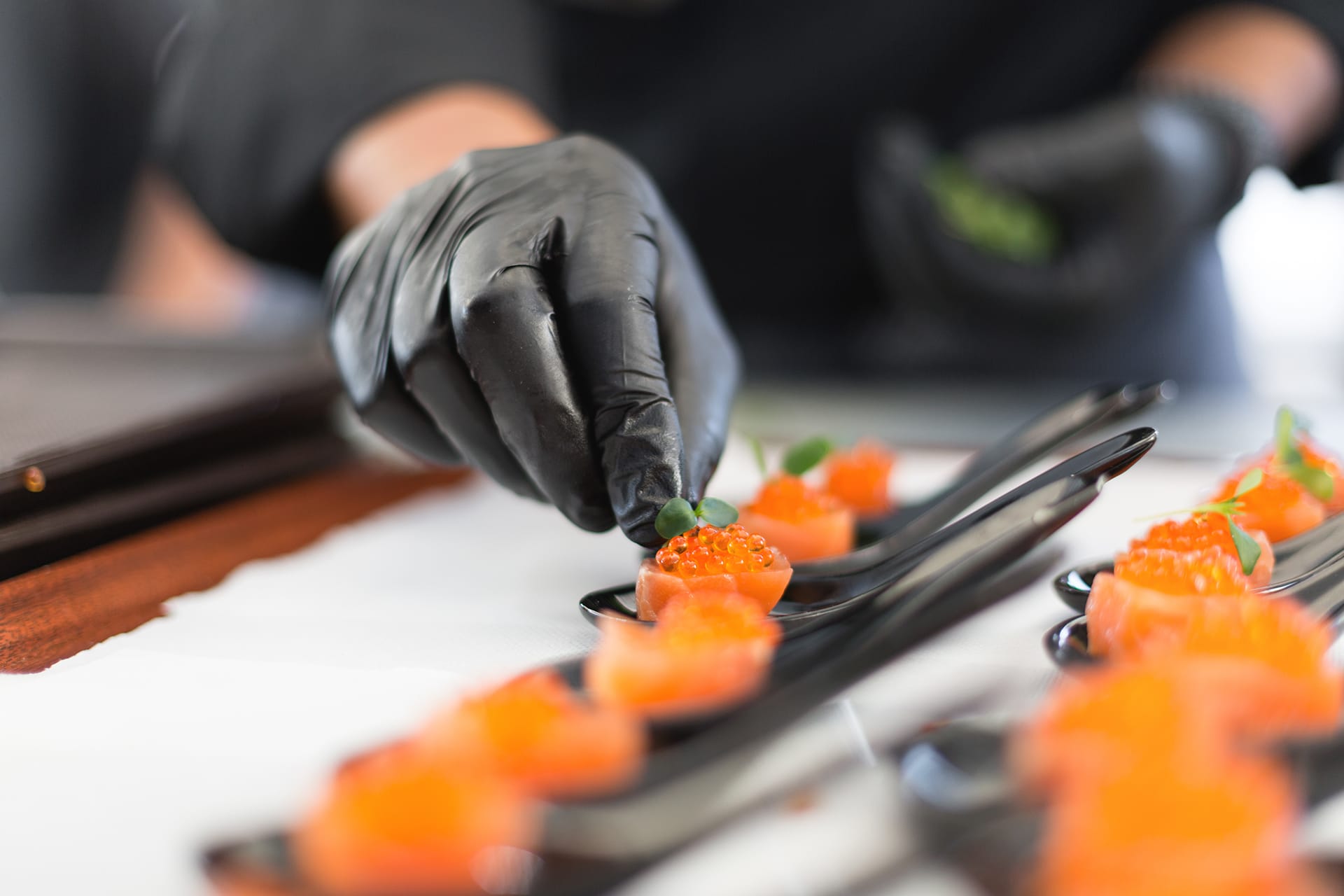 Despite its growth and expansion, The Chef has always maintained its initial spirit of offering a unique and personalized culinary experience for each client, which has become one of the brand's core values. Alex and his team's vision and perseverance have led The Chef to be recognized as one of the most exclusive catering brands.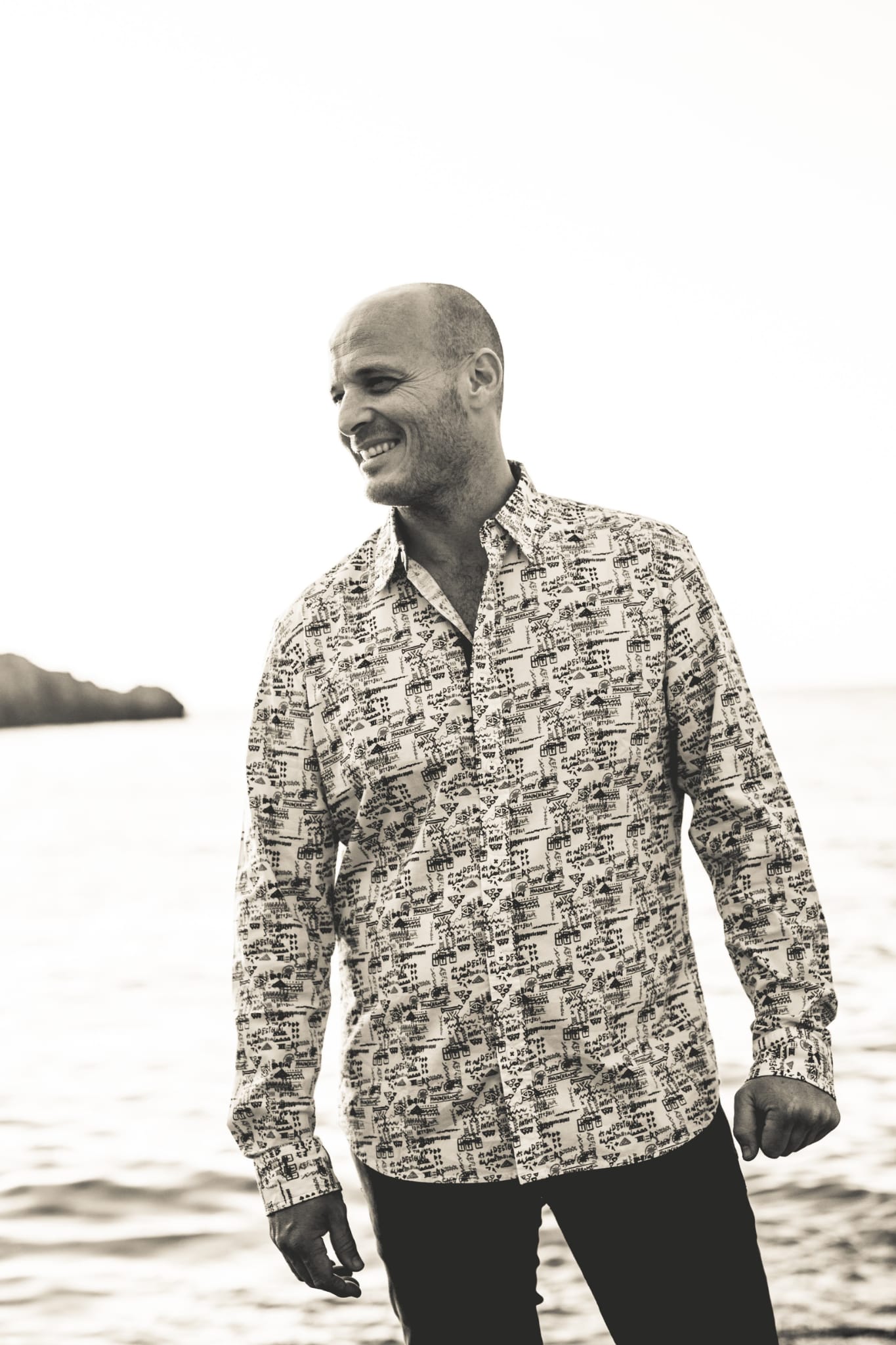 Our philosophy: Unique and personalized gastronomic experiences
At The Chef, we believe that food is a sensory experience to be enjoyed with all the senses. That's why our philosophy revolves around creating unforgettable and personalized gastronomic experiences for each client.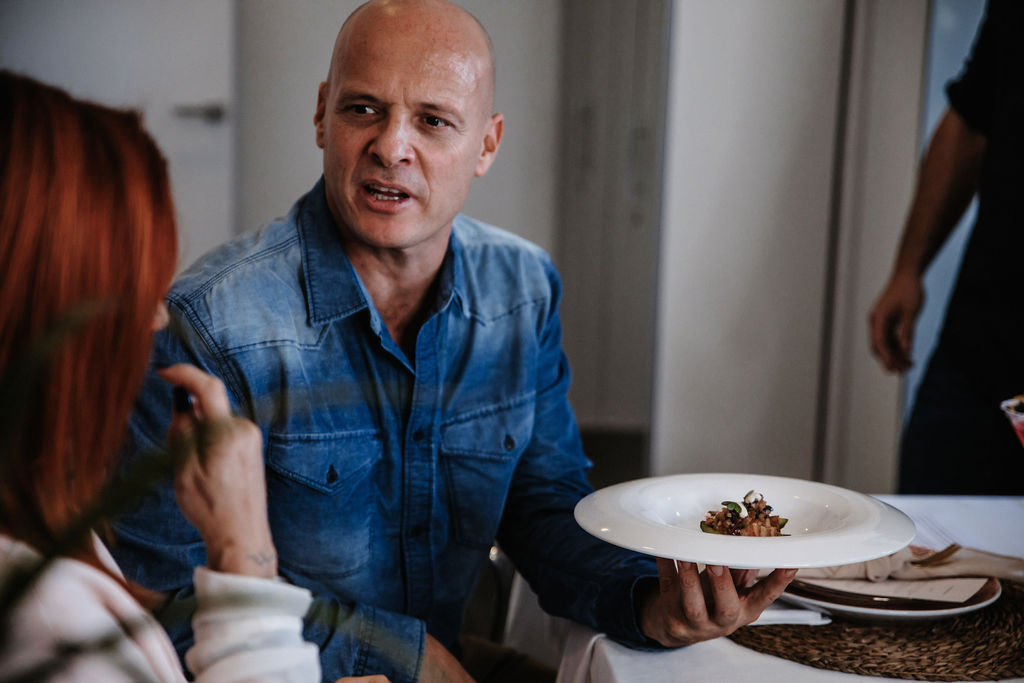 Furthermore, at The Chef, we strive to provide exceptional service at all times, with personalized and professional attention that ensures our clients' satisfaction. Passion for gastronomy and attention to detail are fundamental values of our brand, and we take pride in reflecting them in each of our services.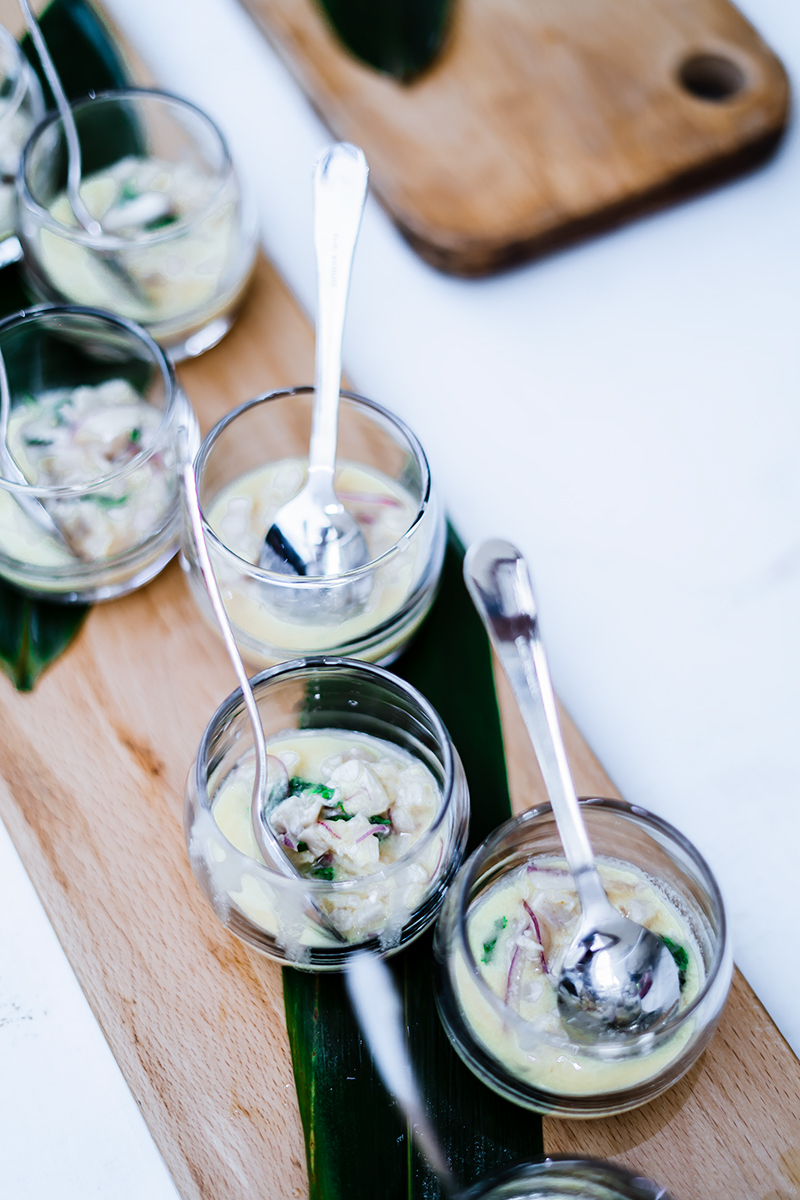 Each service is designed and tailored to our clients' needs and desires, from menu selection to dish presentation. We work with fresh ingredients and innovative culinary techniques to create truly unique dishes. Creemos que la gastronomía va más allá de la mera alimentación, es una expresión artística que nos permite transmitir emociones, despertar recuerdos y crear momentos inolvidables.
At The Chef, we are committed to delivering exceptional and personalized service to each of our clients. We strive to maintain professional ethics and a service-oriented attitude that is reflected in every detail of our work. Additionally, we believe in the importance of constant innovation and continuous improvement, which allows us to stay at the forefront of the gastronomy industry.
We are also aware of the importance of social and environmental responsibility. We make an effort to work with local suppliers and use fresh, high-quality ingredients in our dishes, enabling us to support the community and reduce our carbon footprint. Furthermore, we are committed to responsible waste management and reducing food waste.
In summary, at The Chef, we abide by essential values that include excellence, continuous improvement, transparency, communication, and tranquility. We take pride in offering a gastronomic service based on quality and creativity, but we also value the importance of establishing open and transparent communication with our clients. Additionally, we strive to create an atmosphere of calmness and trust in every interaction, providing a pleasurable culinary experience while taking care of the planet and our community.
Contact us!
Made in Ibiza collaboration