---
Catering and Private Chef Trends in Ibiza
If you liked it, share it!
The perfect option to book catering for your wedding, event or vacation on the island.
Introduction
Catering en Ibiza
Private chef in Ibiza: An exclusive experience, personalized menu, and flexibility and comfort.
Weddings and events in Ibiza
Introduction
Are you looking for catering options for your wedding or event in Ibiza? Look no further! In this article, we'll tell you about the trends in catering and private chefs on the island. Discover how you can enjoy a unique culinary experience for your guests. Learn about the benefits of hiring a catering service and the advantages of having a private chef at your disposal. Get ready to surprise your loved ones with delicious food in an idyllic setting!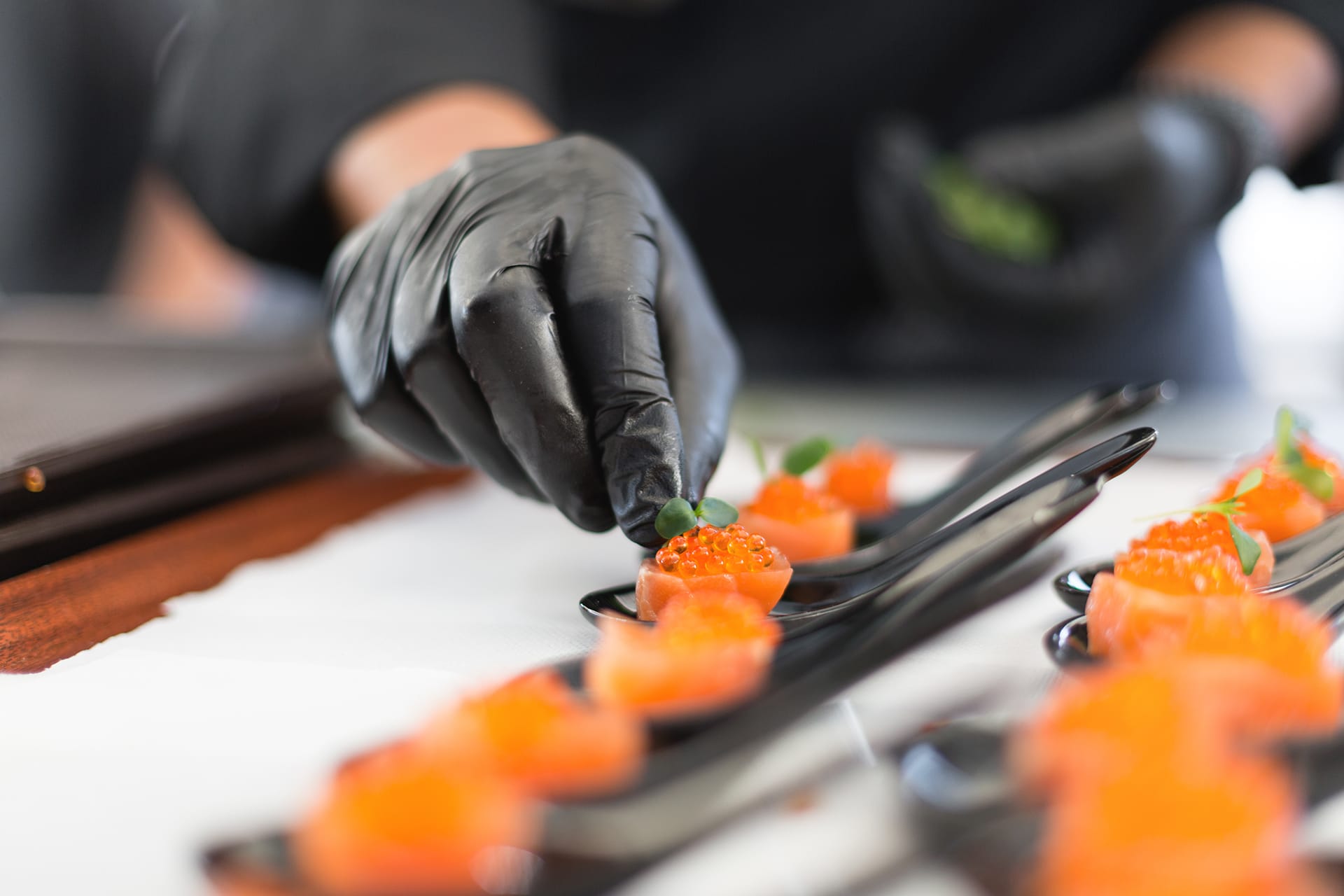 Catering en Ibiza
If you're planning your wedding or event on the beautiful island of Ibiza, let me tell you that you're lucky to be here.
Planning an event can be a challenge, but I'm here to introduce you to the perfect option: catering and a private chef in Ibiza. Yes, you heard it right!
Benefits of hiring a catering service:
Hiring a catering service allows you to relax and enjoy the event while professionals ensure that all your guests are served with delicious and high-quality dishes.
Culinary variety according to your preferences:
The world of gastronomy is vast and exciting! With a catering service, you can access a wide variety of culinary options. From elegant gourmet dishes to casual street food, there's something for every taste! Do you want a barbecue? Perhaps fresh sushi? The possibilities are endless!
Experience and knowledge of the island:
Who better than an experienced chef to prepare the most authentic and delicious dishes? Private chefs in Ibiza are familiar with local ingredients, traditional recipes, and current culinary trends. Trust them to surprise your guests with unique flavors and delight them with the island's and the world's culinary culture. Don't settle for the ordinary; let yourself be tempted by the extraordinary!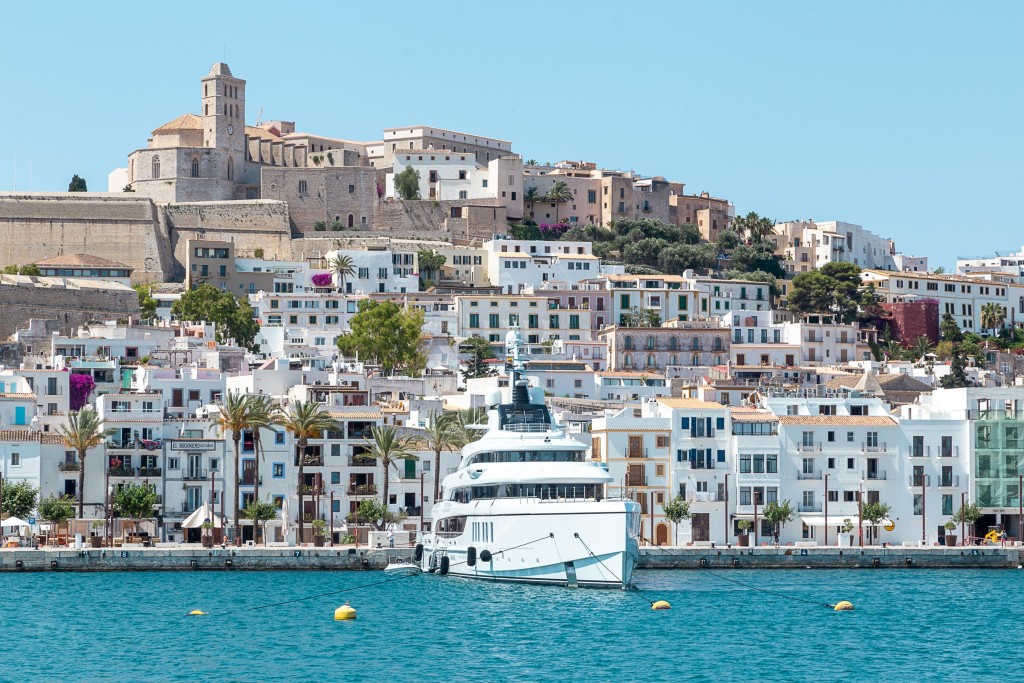 Private Chef in Ibiza: An Exclusive Experience, Customized Menu, Flexibility, and Comfort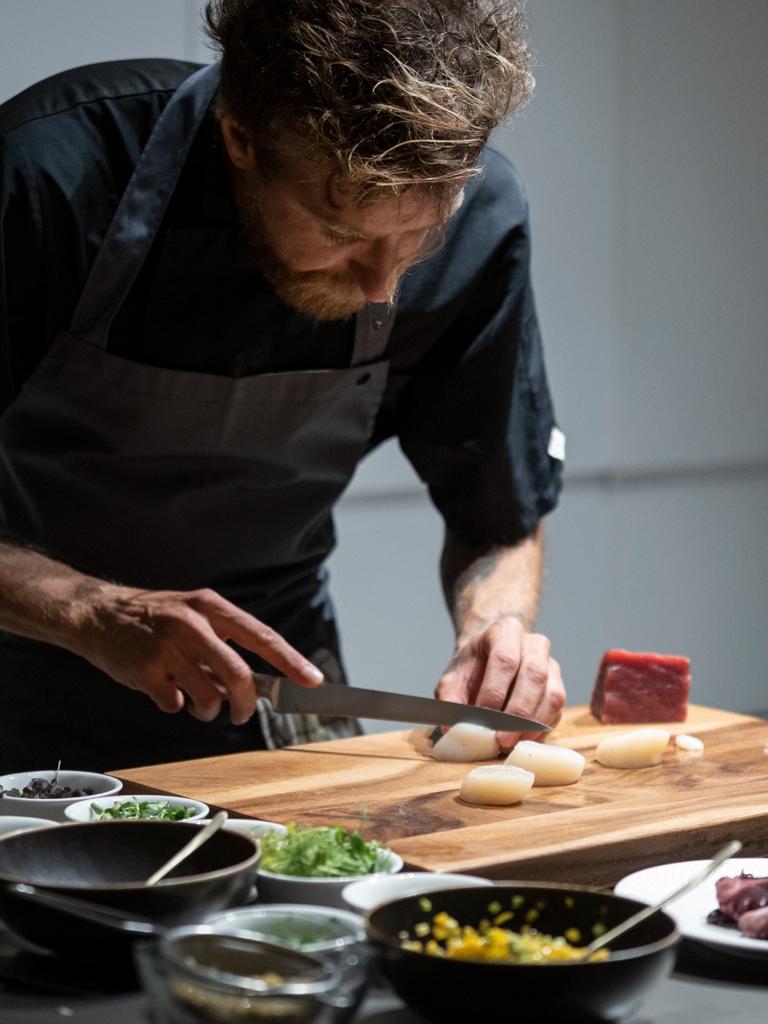 If you want something unique and exclusive to amaze your guests, consider hiring a private chef. Imagine having an experienced chef at your disposal who will create a customized menu based on your tastes and preferences. You no longer have to settle for a standard menu that doesn't satisfy your culinary desires. With a private chef, you can design a tailor-made menu that reflects your style and personality.
The flexibility and comfort provided by a private chef are unparalleled. You can choose the location and time that suits you best to enjoy a unique experience. Whether it's on a paradisiacal beach, a luxurious yacht, or a charming private villa, the chef will be ready. In addition to exclusivity and a personalized menu, the chef will take care of the shopping and everything necessary.
You can watch the chef prepare each dish in your own kitchen or the location of your choice. You'll witness the passion and love put into every detail, which will be reflected in every bite you taste. In summary, a private chef in Ibiza offers an exclusive culinary experience, a customized menu, and flexibility and comfort for you to enjoy your event or vacation without worries. Don't miss the opportunity to surprise your guests with a unique culinary proposal.
Weddings and Events in Ibiza
Welcome to the fascinating island of Ibiza, where dreams come true, and the parties never end! Of course, when it comes to weddings and events on this spectacular island, only the best is good enough. This is where catering and a private chef in Ibiza come into play.
If you're looking for a unique and spectacular setting for your wedding or event, you won't find a better place than Ibiza. Its white sandy beaches, stunning cliffs, and dazzling views of the Mediterranean Sea will leave you breathless. Imagine saying your vows as the sun sets on the horizon, creating a magical and romantic atmosphere. But it's not just about the setting; personalized decoration that reflects your style and personality is equally important.
From exquisite floral arrangements to elegant lighting, every detail will make a difference and create a unique atmosphere for your event. And as if the setting and decoration weren't enough, you can also expect exceptional service and impeccable attention. With a spectacular setting, personalized decoration, exquisite gastronomy, and exceptional service, it's sure to be a total success! Ibiza is waiting for you to make your event an unforgettable experience. Don't miss it!
Conclusion to make your event special
Ready to learn about the catering and private chef trends in Ibiza? How exciting! So, here are the key points in these ultra-short paragraphs:
Catering in Ibiza! Why? Benefits like first-class service and a diverse gastronomic variety that will make your mouth water. Additionally, these professionals know the island well. Nothing will escape them.
Private chef in Ibiza! ¡The exclusive experience you've always dreamed of, with a tailor-made menu for your most demanding tastes and all the comfort and flexibility you can imagine.
Wow! Weddings and events in Ibiza! The ideal place to celebrate something important, with a spectacular setting that will take your breath away. Personalized decoration and attention will make you feel like the most important person on the planet.
Exceptional service! So, there you have it, the reasons why catering and a private chef in Ibiza make the winning combination for your wedding or event on the island. Don't miss the opportunity to have an unforgettable experience!
Join us and savor each item with passion!
We also want to hear from you. Share your culinary experiences, leave your comments and suggestions, and join our community of food lovers. Subscribe to our blog to not miss any of our posts and share the delicious inspiration with your friends. Together, we create moments of happiness through cooking.