Savor the culinary diversity that unites and excites us in every bite. No matter where you are, at The Chef, we are ready to bring you our exclusive services: your private chef and the support staff you need, all at your fingertips. Please complete the following form and tell us more about your event or requirements.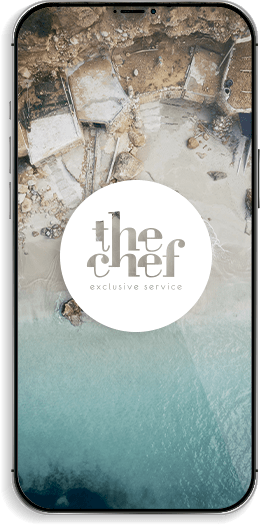 With our exclusive app, booking your favorite gastronomic
services is easier and safer than ever, from anywhere
in the world.
Enjoy these advantages:
· Manage your account from your mobile
· Stay updated on our service offerings
· Keep track of the services you've booked
· Directly communicate with your chef
· Stay informed about your account status
· Convenient payment options
· Enjoy offers and discounts…
Download the app now and leave the rest in our hands.
Create unique moments with us
Our personalized catering and private chef services for your dream vacations.
Made in Ibiza collaboration